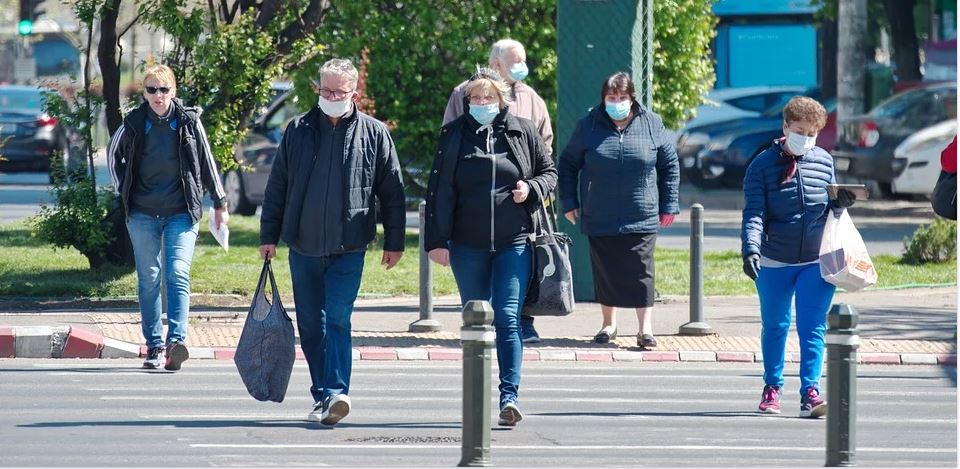 Here in early summer 2020, the exhibition industry anxiously awaits the transition to events in a world that has been altered by the contagious COVID-19 Coronavirus. After three months, shows are slowly starting up in Asia and Europe with low attendance and new approaches to aisle traffic and entrance requirements. In the United States, we are still awaiting the reopening of show floors, although evidence is increasing that shows will begin occurring in July, based on current information.
Although no one knows the future, we have been looking to global industry associations and media to start understanding what does the industry path to recovery look like, and how do trade shows function in the future?
Toward Shows Re-Opening
The first step is getting shows opened. This industry was one of the first and most severely impacted by closures, cancellations and postponements due to the rapid spread of the virus. Initially we saw cancellations/postponements coming equally from venues, show organizers and exhibiting clients; there was no one early actor that made unilateral decisions across the industry. For reopening, we have seen recommendations coming from industry organizations, but it seems likely that the actual openings will be decided by venues and show organizers independently, with exhibiting firms making decisions on their own participation, within legal constraints.
To encourage shows to re-open, the UFI – The Global Association of the Exhibit Industry – issued their "Global Framework for Reopening Exhibitions and B2B Trade Events Post the Emergence from COVID-19" which asserts the power of the exhibitions industry and provides guidance to lawmakers, venues and show organizers with recommendations that ensure personal safety, enable physical distancing, increase health and safety measures, implement crowd control, and makes recommendation on how to enforce the measures.
Professional organizations, however, seem to have conflicting opinions on whether shows will lead the way, or lag behind other businesses moving toward opening. According to CEIR – the Center for Exhibition Industry Research in their recent industry webinar which explored the impact of the virus on the industry. "…the U.S. economy must rebound before the U.S. B2B exhibition industry can reopen and recover."
However, the European Exhibitions Industry Alliance (EEIA) indicates that reopening live events is actually the key to opening the wider economy. EEIA published this position paper calling exhibitions and live events "the fast track to economic recovery" for all sectors. The paper asserts that exhibits serve all business verticals by offering "platforms for businesses and people to connect, trade, discover and learn, to benchmark and become more innovative and competitive."
The Big Question: HOW?
Once trade shows are going again, what might they look like in the next several months? A recent CEIR blog post outlined some leading indicators for the US industry to monitor (cruise lines, Disney, colleges/universities, professional sports teams, and the exhibit hub cities of Chicago, Las Vegas and Orlando) which will likely precede the opening of trade show floors, providing the exhibit industry with markers to track.
Based on some shows that have started opening internationally and suggestions from industry media and organizations, attendees will likely be subject to temperature scans and health questionnaires upon entry to a show – and they will likely enter at a limited or ticketed time. Aisles will be wider, with a guided path through the show floor. Of course, increased sanitation measures will be implemented. Some have suggested attendee tracking measures to enable contact tracing if needed.
An independent study by the Limelight group has been published in an e-book titled "What To Expect When Events Come Back" which explores this topic. The study posits that the now-ubiquitous touchscreens will be replaced by RFID tracking, QR code scanning, voice-operated interfaces or facial recognition in an effort to provide "contactless registration, check-in and data collection." In a strong statement for the industry, this report admonishes "… none of [these efforts] will matter if attendees don't feel comfortable attending your events. The quality and success of an event will be driven by how safe attendees feel while they are interacting in a confined space with a large group of people."
Current exhibits may need to be retrofitted and modified to accommodate physical spacing, updated technology applications, addition of sanitizing stations, and more. Our design team is staying current with recommendations such as those issued by UFI in their "Good Practice Guidance: Addressing COVID-19 Requirements for Re-Opening Business Events" publication.
Another resource we're following is the International Association of Exhibits and Events (IAEE) which issued a lengthy and detailed listing of Essential Considerations for Safely Reopening Exhibitions and Events, based on input from a variety of industry organizations. This comprehensive guide offers specific guidelines and recommendations for every aspect of show production, underpinned by the idea that "A robust and carefully cultivated event communications plan is key to create awareness and educate all event stakeholders, including attendees, exhibitors, venue and all other suppliers and contractors. It is crucial that the audience understand actions the show organizer is taking to create a safe environment."
In other regions, some shows are opening with diminished attendance and increased screening. This video from Harry the Hirer out of Australia shows some of the concepts organizers and industry professionals have been evaluating. In Europe, the EEIA paper suggests that "Smaller regional and national exhibitions and events could start first. Attracting attendees and restoring customer confidence will also contribute substantially to the recovery of all travel and tourism related businesses like hotels, restaurants, taxis, etc."
Cost could emerge as a determining factor. EXHIBITOR Media Group found In their annual budgeting review that exhibit space rentals account for about one-third of exhibit budgets. If exhibit space needs to grow to allow prescribed spacing parameters, not only will space costs increase, but the need for re-design and re-configuration of existing exhibits will need to be addressed.
The Biggest Question: WHEN?
As far as timing, the general industry consensus seems to indicate (based on current knowledge and situations) a resurgence of some smaller exhibits in late 3Q2020 or early 4Q2020, with the acknowledgement that the industry won't be fully back to 'normal' until sometime in 2021.
The CEIR webinar mentioned above published findings on a variety of topics, but most encouraging are the indications that about 25-35% of postponed shows will be held in late Summer and early Fall months. This CEIR economic analysis predicts full recovery will be complete in 4Q2021.
Exhibit City News (ECN) also has evidence to support a soft start in late 2020. In this feature tracking rescheduled shows, ECN reports that "Since the first cancellation of Natural Products Expo West on March 2, 1,187 B2B tradeshows have been cancelled/postponed so far in the U.S. Of those, 229 have been rescheduled in 2020 and another 235 have postponed 2021 dates."
Based on their own research, EXHIBITOR issued a very detailed EXHIBITOR Insight Report on COVID-19's Impact on the Trade Show Industry with data on several aspects of exhibiting impacted by the pandemic, including timing. The EXHIBITOR results for overall timing indicate a perceived return to normal in 1Q2021 (31%) or 2Q2021(18%), with 13% not anticipating a return to normal until 2022. Additionally, 7% assert that this industry will never return to normal. The EXHIBITOR study also queried which month would be the initial post-closure exhibit. Respondents put a clear majority on August 2020 and September 2020, with 27% and 26% respectively.
Although more focused on the "how" aspect of re-opening shows, the Limelight study is in line with the others, indicating that 49% of respondents think recovery will be in 3-12 months, while 49% of their industry respondent believe it will be more than 12 months to recovery.
If there is a massive reopening at one time, long lead times to custom production could wreak havoc on the production side. One conclusion drawn in the EXHIBITOR report is: "…as exhibiting companies are being forced to make go or no-go decisions far later into the planning process than before, it's causing frustration, tightened timelines and an inability to take advantage of early bird discounts, which further increase the cost of exhibiting."
In The Meantime…
Some exhibitors have turned to virtual events in an effort to salvage some exposure, albeit with little success. One of many insights from EXHIBITOR Insight Report is that only 16% of respondents found virtual events to be equal to live events, and only 1% thought virtual events were better than live events. Most (59% of respondents) indicated that "virtual events are adequate but not as valuable." One respondent stated "Our shows that went virtual were disappointing." This all bodes well for a return to traditional face-to-face marketing on the trade show floor.
Also during this slower time, we have seen an uptick in RFP requests, as exhibitors consider that changes may need to be made to exhibits programs going forward. If you're considering an RFP, be sure to read through some of our best tips for getting the best results from the RFP process.
With so many unknown factors and risks, it is difficult to make decisions. And so, we join the rest of the global live events industry in watching… and waiting… and trying to plan with constantly evolving information. The good news is – our industry is full of optimistic people who always manage to get the job done, no matter the odds. We don't know how or when we'll get there, but we look forward to the face-to-face marketing industry making a full comeback!
Article by Wendi Jacobs, Marketing Manager, Acer Exhibits & Events
1601 Clark Road, Havre de Grace, MD 21078 www.acerexhibits.com | info@acerexhibits.com | 410.273.0186